"The right Glucosamine and Chondroitin supplement presents a powerful 1-2 punch for prevention and repair..."
Double Strength GLUCOSAMINE & CHONDROITIN
Research Review from Muscle
And Sports Science
Glucosamine is necessary for the construction of connective tissue and stimulates collagen production. Collagen is the protein portion of the fibrous substance that holds joints together and is also the main component of articular cartilage, the shock-absorbing cushion which covers the ends of the joints in the knees, fingers, wrists, etc. Glucosamine binds water in the cartilage matrix and not only manufactures more collagen but also normalizes cartilage metabolism which keeps cartilage from breaking down. Research has also shown Glucosamine to possess remarkable anti-inflammatory effects at the proper dosage.
Glucosamine not only stimulates production of cartilage, but improves joint function and aids in reducing joint pain, including those suffering from arthritis and athletic injuries to the joints.
Osteoarthritis is the most common form of arthritis and affects tens of millions. This disease is typically found in the knees, neck, back, hips and fingers. It causes pain, inflammation and decreased range of motion. While osteoarthritis was formerly considered to be an irreversible process of joint destruction, research now indicates that damaged cartilage can be replaced by healthy new cartilage. Successful treatment programs for osteoarthritis and rheumatoid arthritis should focus on both inhibiting cartilage breakdown and the promotion of cartilage repair. Glucosamine and Chondroitin Sulfate (as described below) present a powerful 1-2 punch that can be used to accomplish both.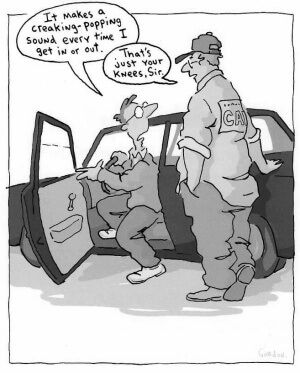 In youth, Glucosamine is readily produced in the body to make cartilage in the joints. As one gets older, the ability to produce glucosamine becomes more and more difficult, thus cartilage starts to break down. This is when stiffness and joint pain sets in. By taking glucosamine supplements, your body is able to stimulate natural cartilage repair.
Chondroitin Sulfate, otherwise known as chondroitinsulfuric acid (CSA) is a type of glycosaminoglycan or member of the polysaccharide chain in proteoglycans. Proteoglycans consist of units of polysaccharies (95%) and protein (5%). Chondroitin Sulfate acts like a "liquid magnet" to help attract fluid into the proteoglycan molecules. This is important for two reasons: the fluid sweeps nutrients into the cartilage and the fluid acts as a spongy shock absorber.
Chondroitin works to protect cartilage from premature breakdown. It does this by inhibiting enzymes that destroy cartilage and prevent transportation of nutrients.
Chondroitin Sulfate is also the principal compoment of the organic matrix in cartilage, bone and thyroid and is used as an anticancer in the cervix, lung, ovary and pancreas. It helps control the deposition of calcium salts in bones and is also useful in maintaining the elasticity of blood vessels.
The positive effects of Glucosamine Chondroitin supplements usually take 2-4 weeks for noticeable improvements to be experienced. Those with arthritis and existing athletic injuries to joints have called it a "wonder drug" (although, it actually isn't a drug at all) because their pain and stiffness subsides remarkably along with a return of proper joint mobility.
Best of all, Glucosamine Chondroitin has zero negative side effects and one can not overdose from taking too much of a dosage. Glucosamine and Chondroitin can not be found in edible food sources. This is why taking the best supplement form is imperative to receive the necessary nutrients.
Buy Now - Double Strength GLUCOSAMINE & CHONDROITIN
• Revealing Facts about the first sports nutrition company to bring you Glucosamine Chondroitin