"Three weeks later, after making the switch, Rob was sold on the real-world results exclaiming; 'You've helped me reach record gains on both the squat and bench press...'
Rob Van Dam's testosterone boosting secret...
Wrestling superstar trashes Andro Supplements
Champion wrestler and actor Rob Van Dam (currently filming in L.A., and recently starring with the likes of Pamela Anderson and Kurt Angle) is a true believer in the power of testosterone boosting Adaptogen N. Ask him yourself, and he will tell you first hand.
Formerly, Van Dam had been using the EAS andro supplement 'Andro 6' but he found it to have "very little effect, even when taking 4-5 at a time", he said.
Knowing something better *had* to exist, he conducted a web search for information. That's when he discovered the research supporting the Patent Technology formulas found at MASS Body Building Supplements.
Just three weeks later, after making the switch the man affectionately known as 'RVD' by fans worldwide was positively sold on the real-world results, exclaiming; "You've helped me reach record gains on both the squat and bench press!"
High praise, indeed, but perfectly understandable. You see, when you do a comparison between testosterone boosting Adaptogen N and artificial andro supplements, the following two facts are extremely compelling;
Fact #1: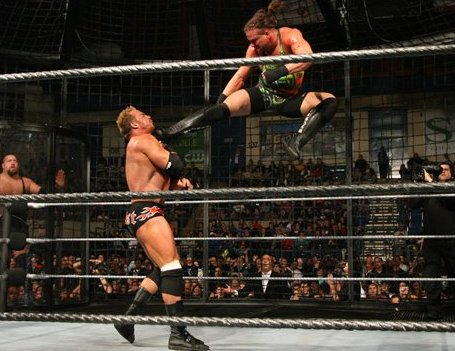 Ingestion of artificial andro supplements has been scientifically shown to be an inherently inferior method by which to attempt boosting low testosterone.
Among the many documented and unwanted side effects, perhaps the most undesirable is the negative feedback loop that sets in and winds up raising estrogen, and it only gets worse over time...
Not good. Not good at all.
Fact #2:
In contrast, Adaptogen N works in perfect harmony with your body, without any negative suppression of your natural testosterone production or any other body function.
As Rob discovered, the difference is VERY apparent when you first see and feel what Adaptogen N can do for you. It works so well, in fact, that a testosterone boosting of 55% or more is not uncommon for many users inside just a few short weeks.
If you've been using unsafe andro supplements with little or no success, you owe it to yourself to try this vastly superior low testosterone boosting supplement with an unparalleled track record of delivering real results.
Like Rob Van Dam, you too might find yourself making record gains just a few short weeks from now.
Rob Van Dam talks about Adaptogen N...
*Get a FREE, personally autographed RVD 8x10 when you invest in two or more Adaptogen N. Add your bonus below after selecting two or more bottles above, but hurry, quantities are limited. Order now for your $25 value collectors keepsake, absolutely FREE.
• RVD's Best MASS Workout : Rob Van Dam uses Adaptogen N with this EXACT Workout
• Discover MORE about Adaptogen N with Eurycoma Longifolia for natural testosterone boosting
"I've been taking my vitamin supplements ever since I was a little RVD!"
-Rob Van Dam
"Physically, I feel great. People say wrestling wears you down, but I can do the same as I did 20 years ago."
-Rob Van Dam